FAQ's
Honesty and transparency in business is incredibly important to me.  My goal is for my customers to love and wear the pieces they buy for years to come
Here's the info you want, so you can buy with confidence!
Returns/Refunds
I work very hard to provide an exceptional product and I want my customers to love them.  When I drop it off at the post office you can be sure that it is in pristine condition.  Due to hygiene reasons, I will not be issuing returns/refunds.  Please read the product description carefully and reach out to me with any questions you may have before purchasing. 
In the unlikely event that your product was to break within the first 14 days of your receiving them (from normal wear), please email me via our Contact page along with a photo of the earring, its damage and a brief description of how the product was damaged.  I want my customers to be happy with their purchases and am constantly seeking to provide the highest quality product, so I may provide a replacement on a case-by-case basis. 
Shipping & Customs
To provide the most affordable pricing, seed bead earrings are shipped using Canada Post untracked as my standard mailing method. 
If you wish to have tracked shipping please select that option during checkout, and you will be provided with a tracking number after the parcel is shipped. 
Orders are ready to ship within 2 - 4 business days.
I am not responsible for items lost in transit or any customs/import delays or charges.
Orders $100 Ship FREE (untracked)
Canada:  $4 Lettermail
USA:       $8.97 Small Packet USA Air
                $13.13 Tracked Packet
What if my package is lost in transit or stolen?
Once I have shipped your order, unfortunately it is out of my hands. If you select tracked shipping when you check out, you will receive tracking via the email you provide. I can not provide refunds for missing or stolen items. Because of this, please make sure to provide a secure & accurate mailing address. If you do experience an issue with shipping, I recommend filing a claim with Canada Post.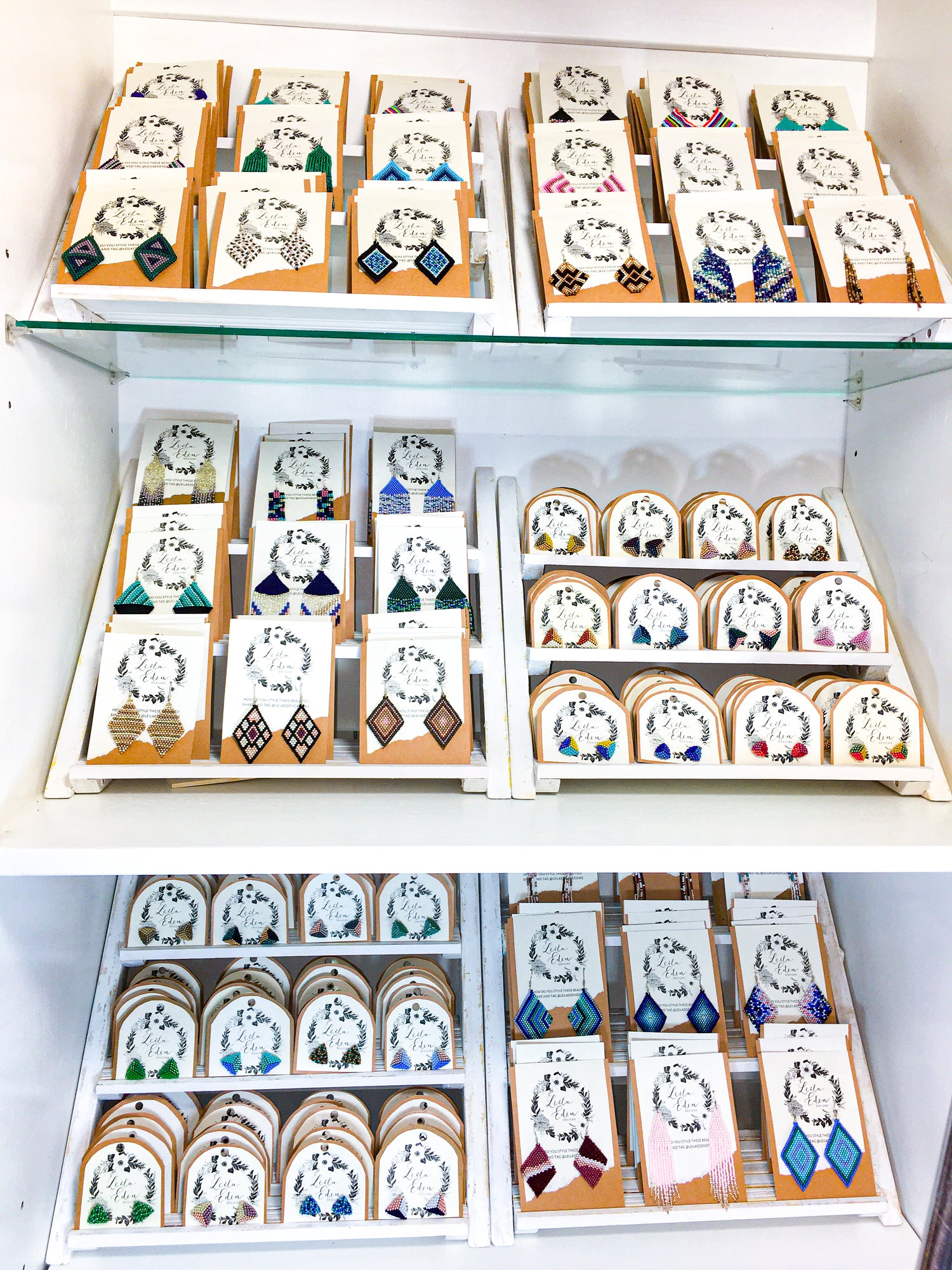 Wholesale
I am available to businesses that would like to represent me in their shop and sell my products wholesale.  Please reach out via ourContactpage and let me know what kind of shop you are, how many pieces you would like to purchase and I will follow up to see if it's the right fit, as well as provide you with my wholesale prices!  I do reserve the right to decide if it's the right fit.
Find out more ➣
Care instructions:
Although durable and built to last, following these simple care instructions will improve the longevity and condition of your beaded pieces:
Store your earrings hanging up. Thread has a memory and will retain the shape it is stored in for some time. If your strands become bent, you can gently massage them back to being straight.
Avoid exposing you earrings to liquid, extreme temperatures or abrasive surfaces.
Avoid twisting the beaded fringe between your fingers. This can twist the thread and warp the shape of the earrings.
Pricing:
There is so much work that goes into each and every piece of jewellery or art I create!  From ordering, learning new techniques, designing, crafting, product photography, posting on IG and the website, packaging and shipping - many, many hours go into each earring.  The prices are a fair reflection of the amount of time and high quality materials I use.  I ask that your respect my work by not bartering or asking for special pricing.  I will be having sales occasionally, so sign up for my email subscription as I will be letting my email subscribers know of the sales in advance!
Sensitive Ears:
To provide the highest quality & for those with sensitive ears, all of my earrings will have .925 sterling silver or 14 K rose gold filled earring hooks.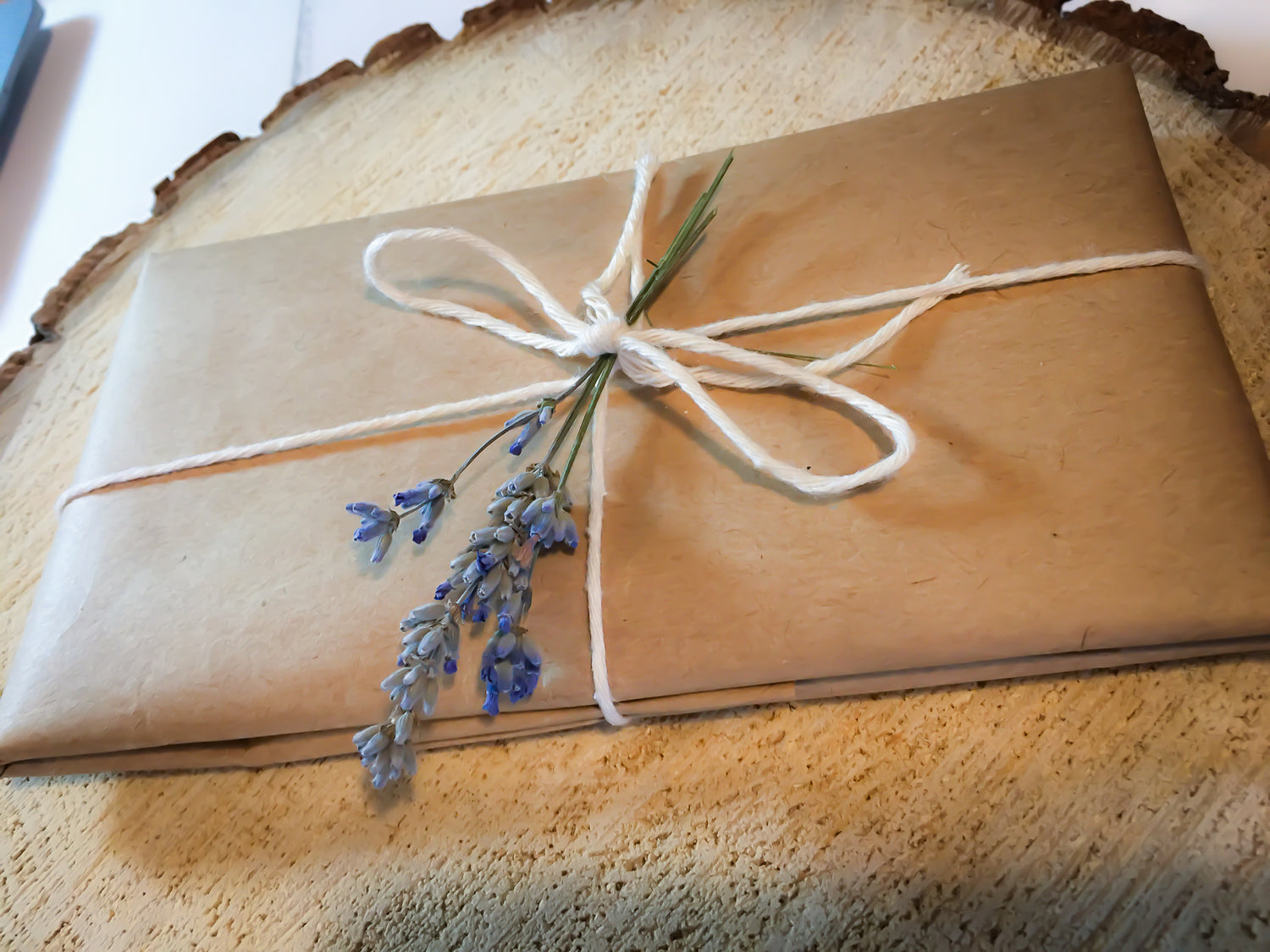 Packaging:
The goal is to be as eco-friendly as possible, so I try to minimize the amount of waste, using as much recycled packaging as possible, and will slowly be integrating more over time.  While I will not be providing personalized notes or gift wrapping, I do ensure that every package is carefully and exquisitely packaged in case you want to present it as a gift.  I will also be adding cards to the website eventually so that you can include that in your purchase for gifting purposes. 
Reviews:
I appreciate my customers feedback SO MUCH!  I am really grateful to hear from my customers and especially love seeing them be worn on that amazing hiking trip you took, your first date, your wedding party, or just out and about!  Share your pictures on Instagram and tag me!  Leave a positive review on Google or through my contact form!  And like I said - email me if you have a problem, don't just leave a bad review - I stand behind my product!
Be respectful of design rights:
The designs seen on Leila Eden Designs have taken days, months and sometimes years of planning, fine tuning and creating and recreating.  So please respect me by not recreating any designs, creating/selling patterns, or purchasing them to mass produce.  I am a small business and working very very hard!  Thank you.
Love hearing from you ♡
If you have additional questions not covered here, you can contact us through the Contact form.
Happy shopping! :)